YOUR INSIDE-OUT GUIDE FOR GLOWING AND HEALTHY SKIN!
As bold and shallow it sounds, the concept of beauty food is not about vanity or narcissism here, it is about how a healthy inside shows on the outside. Health and eating is a priority in this search of constant beauty and keeping our skin beautiful, glowing and healthy-looking skin, you probably stumbled upon the "SUPERFOODS, SUPERINGREDIENTS, SUPER ..." trend and some of you may question it, doubt it or LOVE IT, we are the loving kind!
Truth to be told, these nutrients are simply AMAZING, SUPER, POWERFUL, etc. it comes to you needing some of these nutrients in your life! At Lalu, we dig deeper and uncover the health and beauty secrets behind these yummy, crunchy power foods.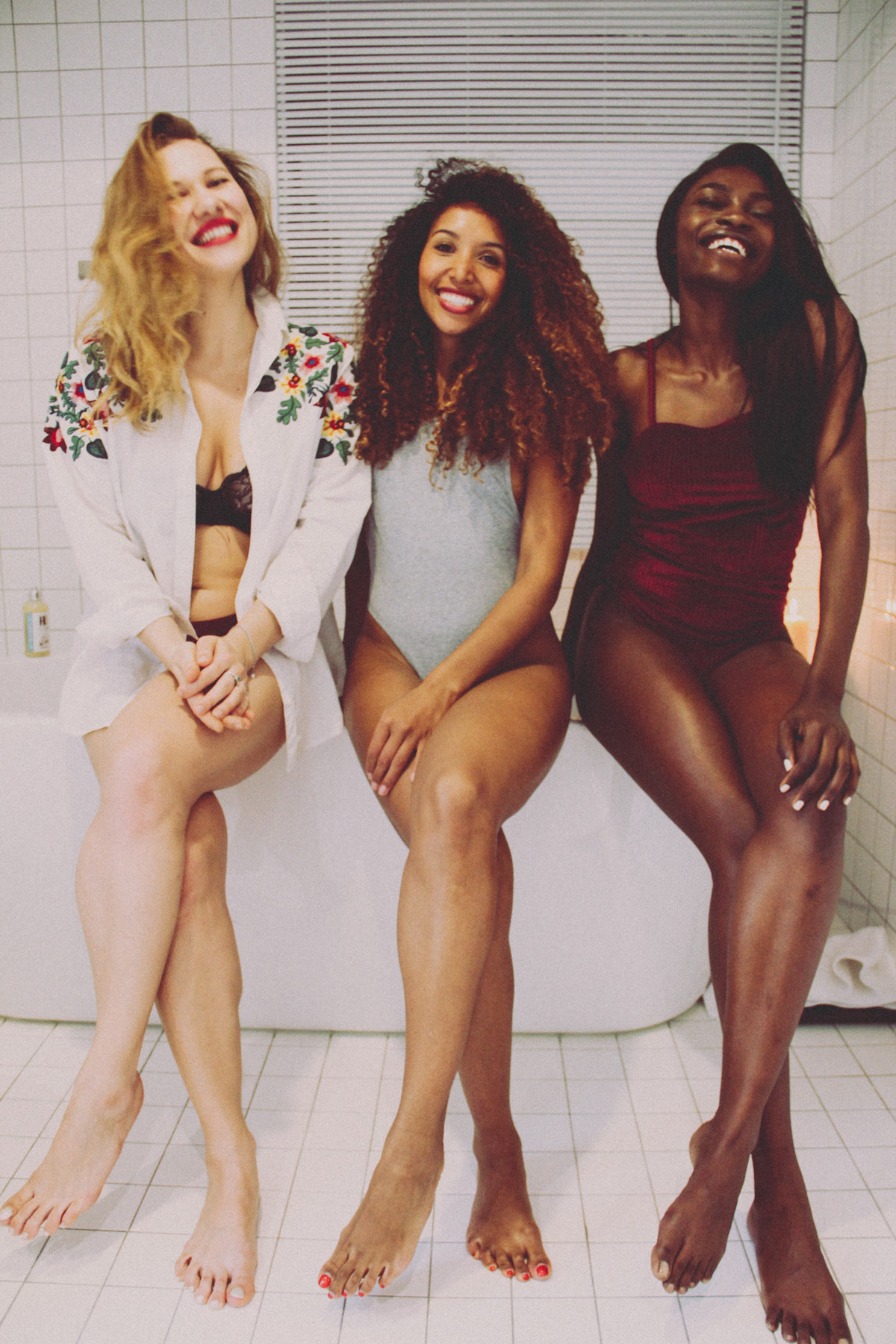 So as the saying goes, you are what you eat. Here at Lalu we've decided to share our wisdom of all things 'superfood,' and our delicious tips to healthy looking skin. In our Eat Pretty Series Part 1, we'll be discovering the benefits of natural oils and healthy fats, including how to easily incorporate them into our busy bees' lives. Feel free to share your own tips and tricks!
It's pretty well known that superfoods have anti-inflammatory properties, can help boost our metabolism and do MAGIC things for our overall health and well-being. The best thing about superfoods are that they're usually multi-usage so ways to consume them are endless and therefore easily integrated into your daily routine.
Living in Shanghai, China, we face battles against the elements of the city every single day with ridiculous levels of pollution, CRAZY humidity and FREEZING weather. Let's not forget our serious addiction to good food (takeaways, deliveries) but not necessarily healthy, chill drinks and wild nights, being socialites, the daily grinding. As much as they're a constant in our weekly (sometimes daily…) lives, they do eventually begin to have an effect on our skin.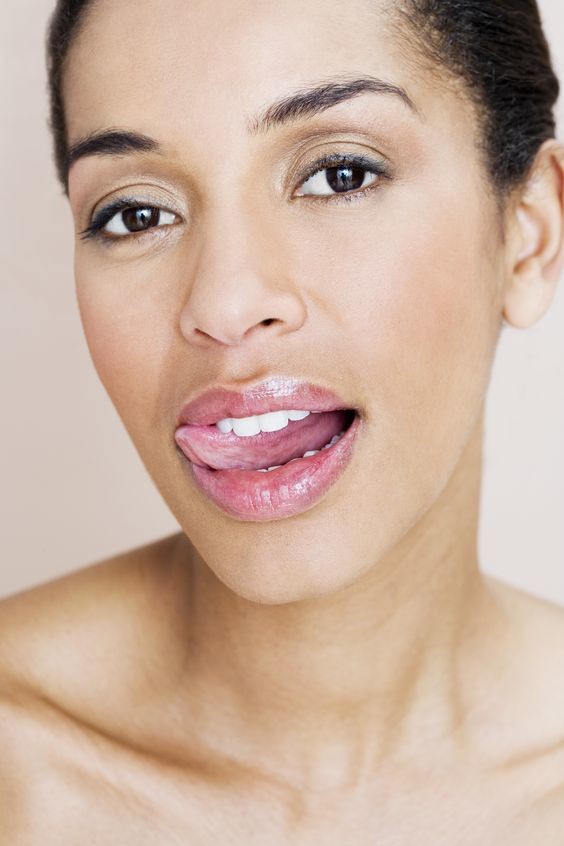 Let's add a little superfood lovin' to the mix and to take it easy on ourselves, nourish our skin, the delicious way.
Consume enough water EVERYDAY. Water is vital to help flush out toxins and keep skin clear and hydrated.
It's said that you should consume at least 5 big glass of water per day to hydrate, if the water isn't your fav, spike it with some fruits, berries, lemon to add some extra 'oomph' to it.
"Your pantry may contain the not-so-secret ingredients to glowing skin", says Barbara Close, author of Pure Skin: Organic Beauty Basics. Vegetable oils, especially those that are all-natural, organic and cold-pressed, contain many phytochemicals and nutrients that help moisturize, protect and strengthen your skin.
In general, if an oil is safe to eat, it's fine to put on your skin. Natural oils will soothe and soften skin, keeps moisture from leaving your skin and evaporating.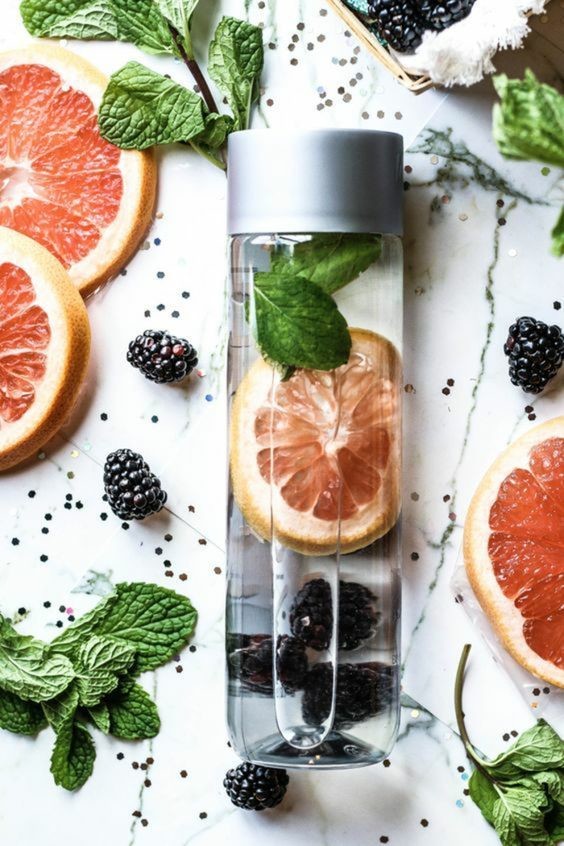 APPLE CIDER VINEGAR: PH BALANCER
Apple cider may taste acidic on your tongue but it's highly alkaline, so it balances acidic foods in your body to maintain a healthy pH, which is important for healthy, glowing skin. Apple cider vinegar is a wonderful digestive tonic that prevents constipation (easing the waste, eliminating the burden on your skin) and wards off bad bacteria. It also contains potassium and a detoxifying fiber called pectin. Vinegar of all types steadies your blood sugar by slowing the digestion of carbs, thanks to acetic acid. Buy the raw, unrefined version of apple cider vinegar to get the most potent beauty and health benefits.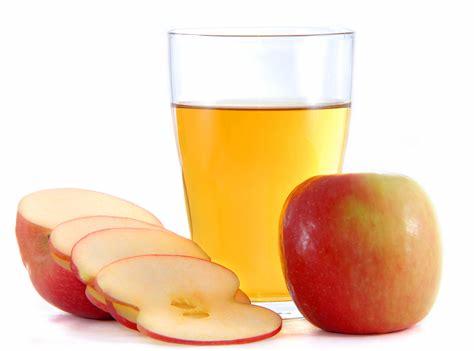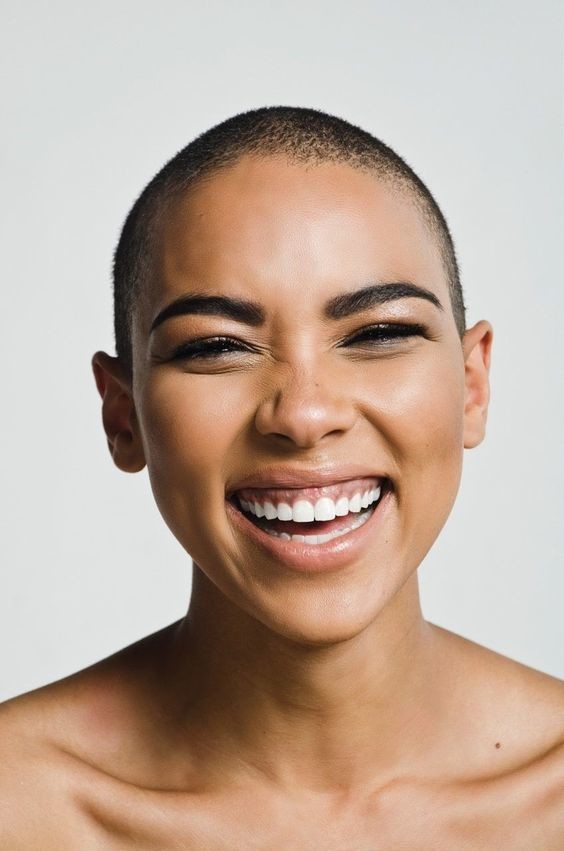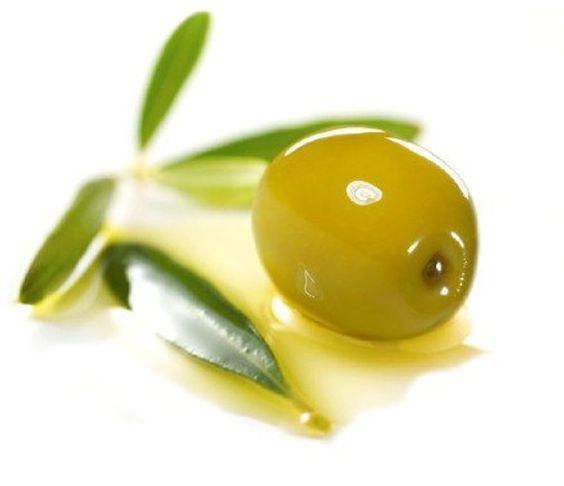 BENEFITS OF OLIVE OIL
1. Bursting with antioxidants like Vitamin E, which help protect against UV rays, pollution and stress
2. The perfect natural skin-calming solution thanks to its anti-inflammatory properties
3. If you've read our article about the OCM method, you can add olive oil to the list! It's a beautiful natural skin cleanser which helps dissolve dead cells and push out daily dirt and grime from your pores. Say au revoir to those blackheads!
PRO TIPS
· BEAUTY USE: Use for removing eye-makeup, emergency shaving balm, cuticle conditioner
· DIY: Create your own natural exfoliator! Simply add a little finger of fine-grained sea salt to olive oil, then gently exfoliate sensitive areas of the face and body. It leaves the skin feeling sexy, silky and so refreshed!
· FOODIES: What better way of introducing olive oil to our routine, than to EAT it?? Dress your fav salad with olive oil or mix with freshly boiled pasta to finish.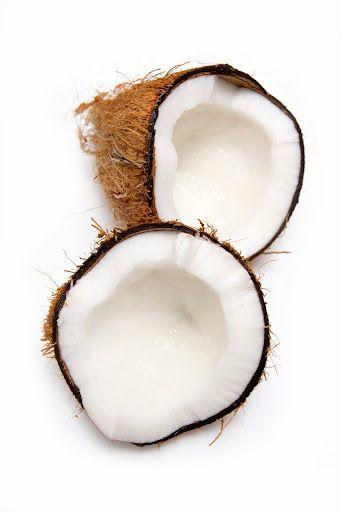 A natural beauty staple that EVERYONE should have in their cupboards. We love it so much that we've added coconut oil to our own #4 LOTION along with jojoba, aloe vera, and shea butter. A perfect mix for glowing, nourished skin, if we do say so ourselves; -P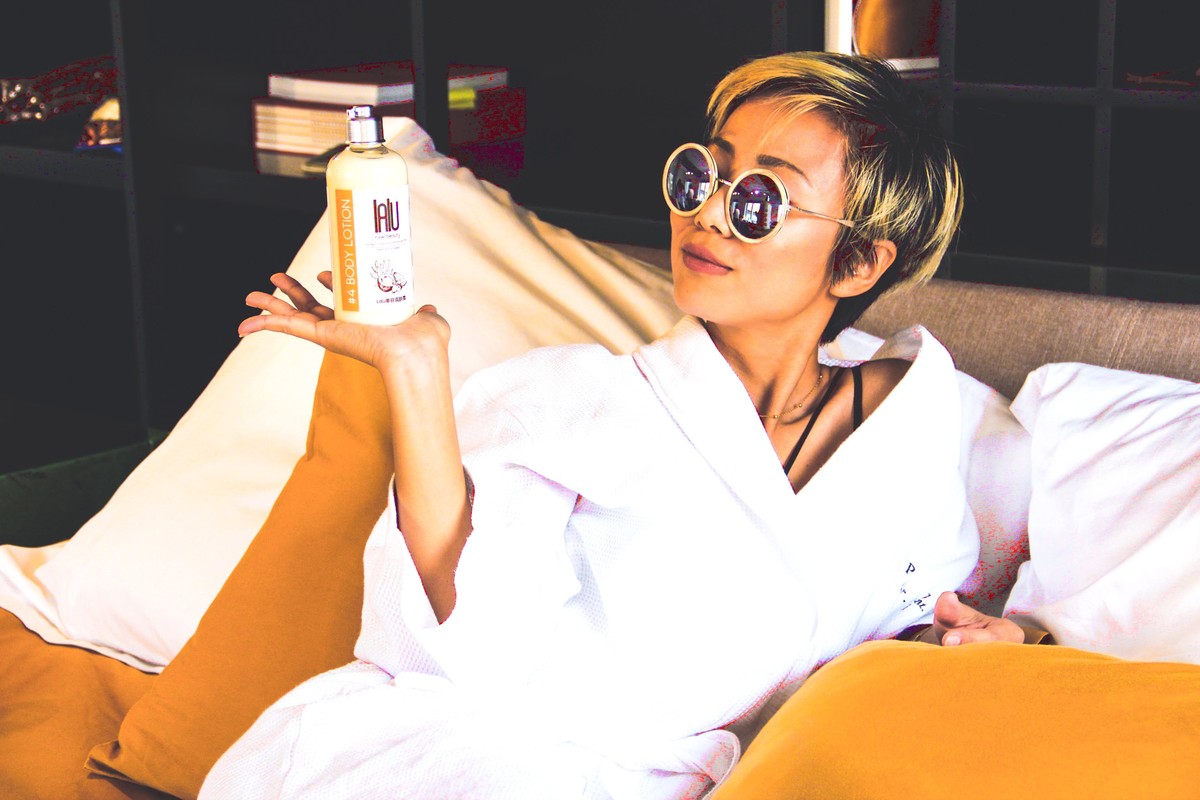 BENEFITS OF COCONUT OIL
1. Coconut oil is an emollient, in the skincare industry, it simply means that it has the quality of softening or soothing the skin.
2. It's anti-bacterial properties help soothe skin inflammation and adult-acne.
TIPS & TRICKS
· BEAUTY: Make-up remover, skin moisturizer, shaving balm, dry and damaged hair treatment, heals burnt skin and scars…the list is endless! For coffee and red wine lovers, swish coconut oil in your mouth for 30 mins for a natural whitening treatment and fresher breath.
· DIY: Mix melted coconut oil + olive oil with honey to create a beautiful, moisturizing hair mask, warm ingredients to open hair follicles and allow for a deeper conditioning treatment, leave for 30-40mins then rinse.
· FOODIES: Mix within a morning smoothie, throw out your sunflower oil and start cooking with COCONUT OIL, pop a spoonful into your morning coffee and mix well for a cream, rich, delish consistency. It beats a 36rmb Starbucks ANY day.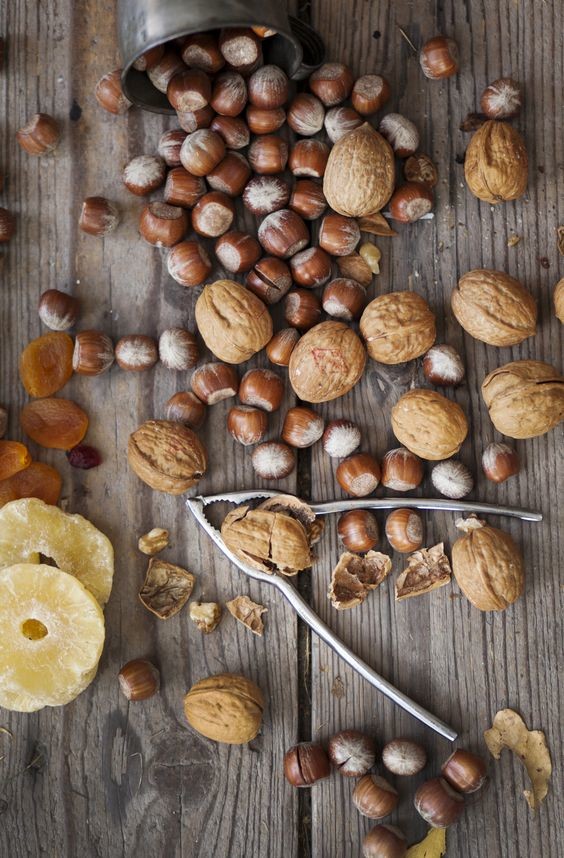 These aren't just a snack! Nuts and seeds, particularly almonds, are a natural anti-inflammatory, they can help treat skin disorders such as acne, psoriasis, and eczema, nuts can help soften, rejuvenate skin.
They are high in proteins, healthy fats, fibers to eliminate toxins, beauty minerals and easily portable in your handbag, nuts are one of the easiest superfoods to integrate into our daily lives and if you want to keep your breakouts to a minimum, munching on some almonds may help.
Must have nuts: pumpkin seeds, sunflower seeds, cashew, pecans, and Almonds
BENEFITS OF NUTS
1. Walnuts are perfect sources of omega-3 fatty acids and vitamin E, keeping your skin stay smooth, plump and looking healthy
2. Vitamin E in almonds helps prevent signs of wrinkles and protects the skin from sun damage
3. A healthy solution to curbing those annoying snack cravings! Just a small handful of almonds between meals or before your gym sesh at Z&B Fitness will keep you going!
TIPS & TRICKS
· Nuts and seeds are best eaten raw and unsalted.
· BEAUTY: Use almond oil as a gentle under-eye cream, it helps lighten dark circles under the eyes and reduces under-eye puffiness.
· DIY: Crush or blend 2 tablespoons of almonds, 1 tablespoon of grounded oats and 3 tablespoons of raw milk together, mix well into a smooth paste for a DIY facemask to a natural glow.
· FOODIES: Create your own trail mix with nuts and dried berries then pop into your bag for a healthy daily snack, use as toppings on your breakfast or on stir-fries.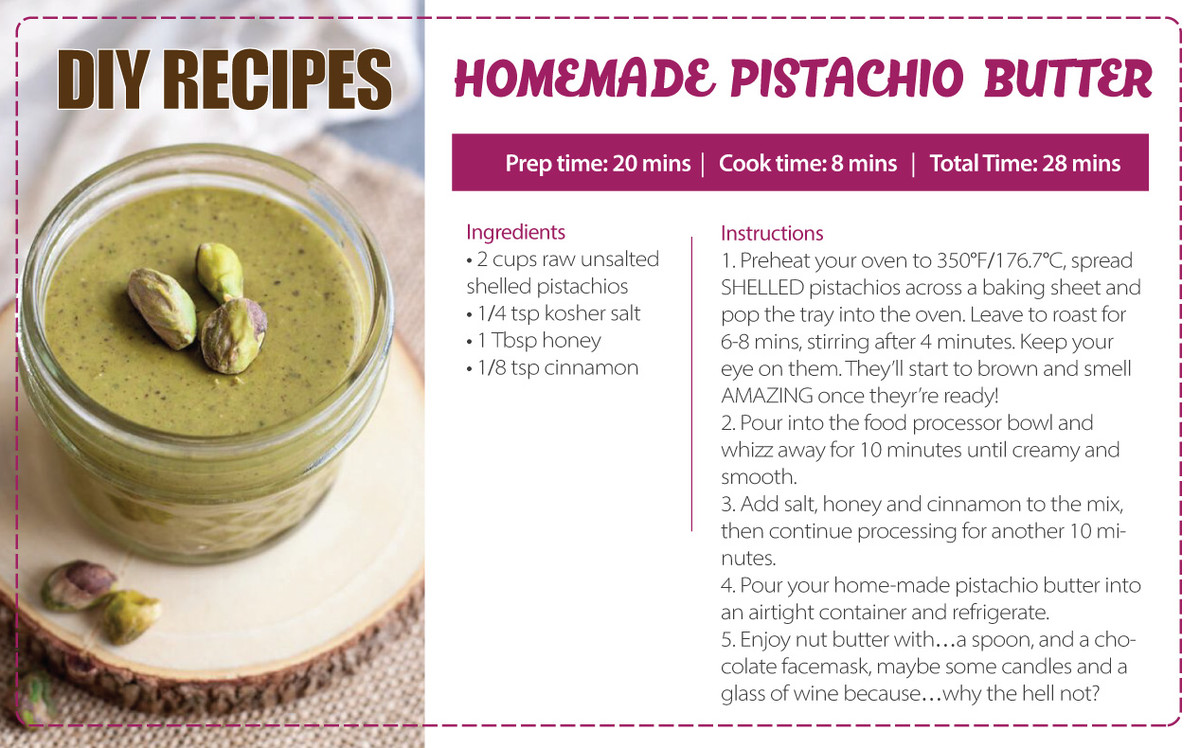 Find your organic snacks, nuts, and superfood at Sparrow Organic Products
Sparrow Organic Products provides affordable and delicious foods that represent the joy of eating closer to the way nature intended. Sparrow Organic Products is involved in local & overseas market sourcing and sales. The company is committed to guiding you in discovering and selecting the nutrients best suit for your daily nutrition and various culinary adventures. SPARROW means healthy and a whole lot more.
FIND OUT MORE
Website: www.sparrowonline.cn 
Email : contact@sparrowonline.cn
Contact: Daniel 152 2191 4707
FOLLOW OUR ADVENTURES AND TELL US MORE ABOUT YOU!