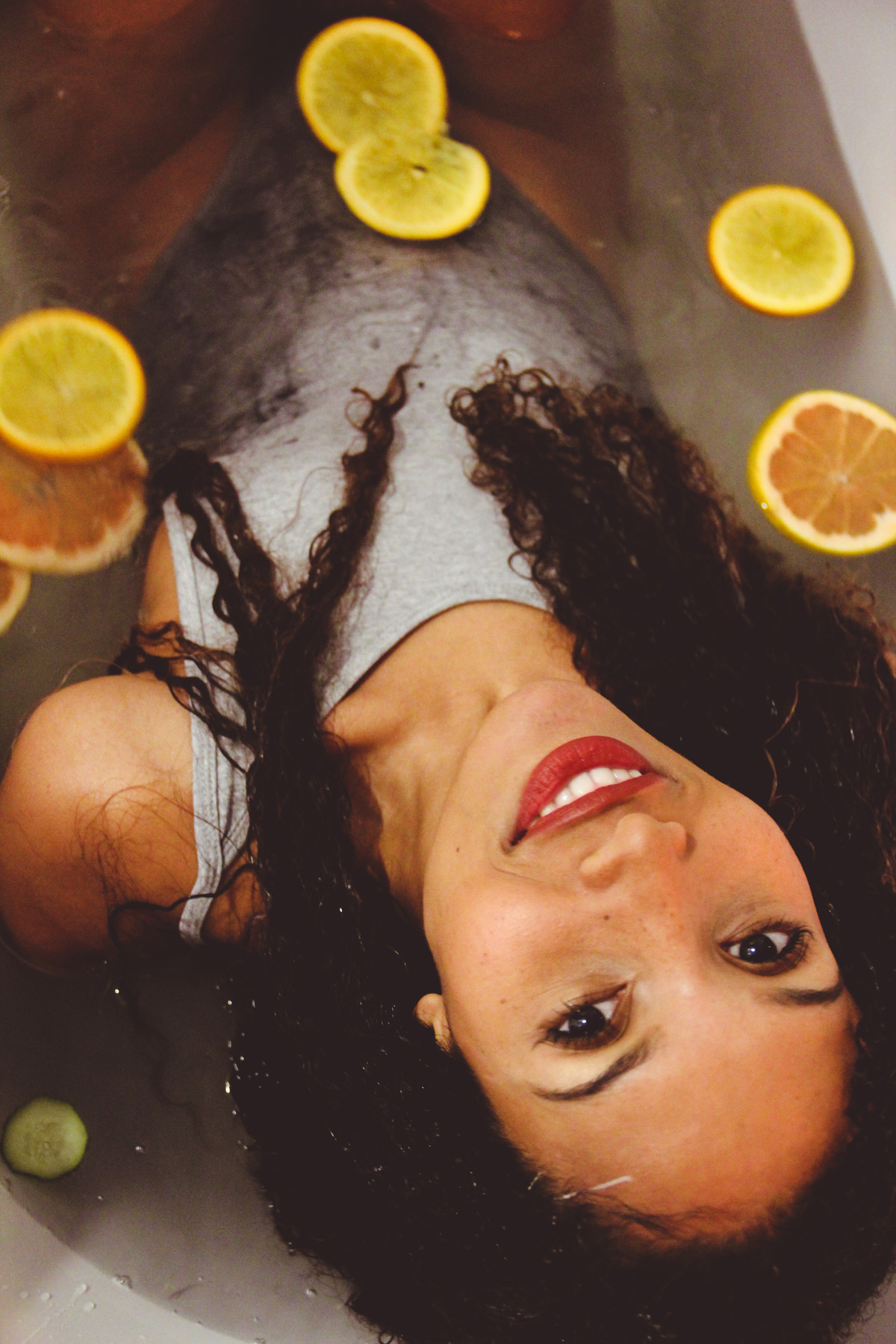 Spring Clean your Routine.
Just like the seasons change so should our skincare regimens.
A light-hearted Spring is also the perfect time to edit your beauty routine. With the season changing, your skin care products need to evolve to match your epidermal needs. Your go-to beauty look could probably use a tweak as well!
Even though it may not feel that much warmer in your neck of the woods, you should start planning your transition from winter skin care to a more spring-minded strategy.
We switch to lighter makeup, hair, and nail colors, but we sometimes neglect our skin. After months of harsh weather, our skin is in dire need of a beauty revamp. The question is: Which products should we be using and which should we be avoiding? Below are the Lalu team's guidelines on how to change up your skincare for SPRING.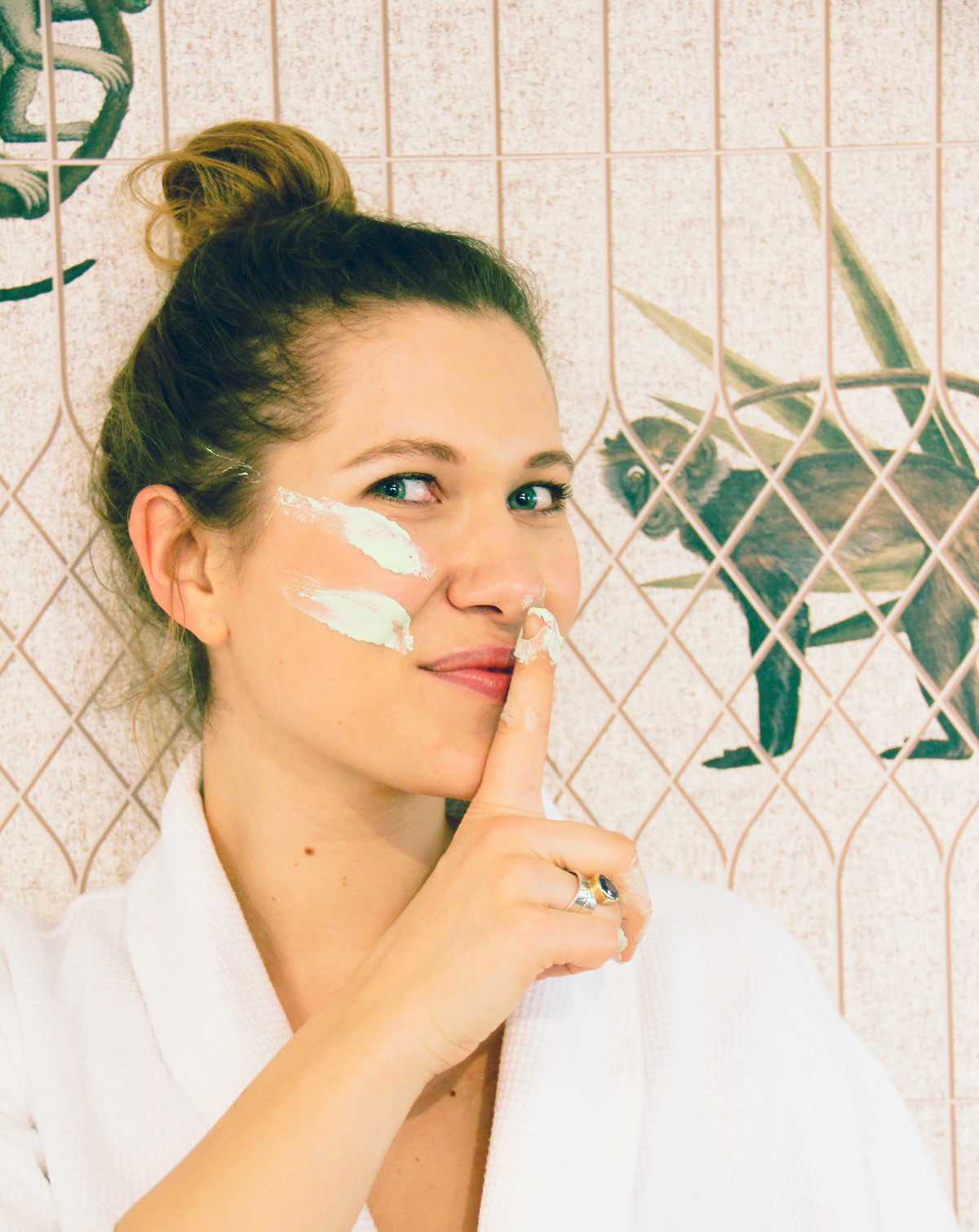 EXFOLIATE
Cold dry winter days may be over, but your dry, flaky skin remains. Spring is a good time for gentle exfoliation and cleansing. During winter, much of our skin is "out of sight, out of mind". Long pants, long sleeves, and warm socks may have prevented you from seeing the rough, dry skin building up on your feet, knees, and elbows. Slough off that older layer of dry skin and make room for Spring!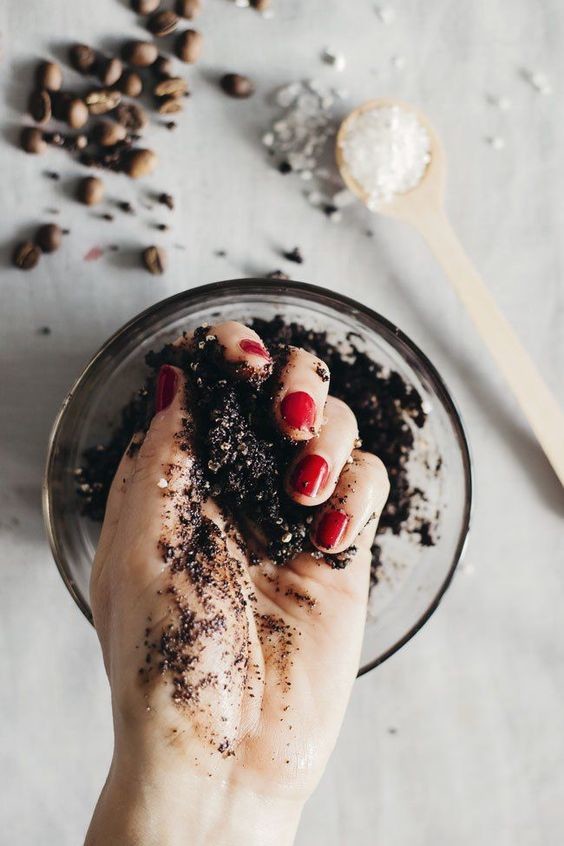 Here's a home exfoliation remedy that will leave your skin feel smooth, soft, and ready for skirts and sandals:
2 cups of brown sugar
1 cup of olive oil
Mix all ingredients together. Scrub the entire body in a circular motion, paying extra attention to rough, dry patches of skin.
Rinse and moisturize.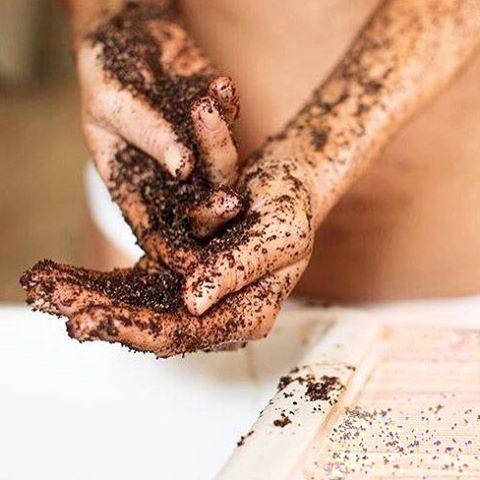 For a deep cleansing facial mask that is sure to leave your complexion glowing, combine:
1 teaspoon plain yogurt
1 teaspoon honey
½ of an unripe papaya
Mix the ingredients in a food processor or blender and then apply to your face for 8 to10 minutes.
Rinse and moisturize.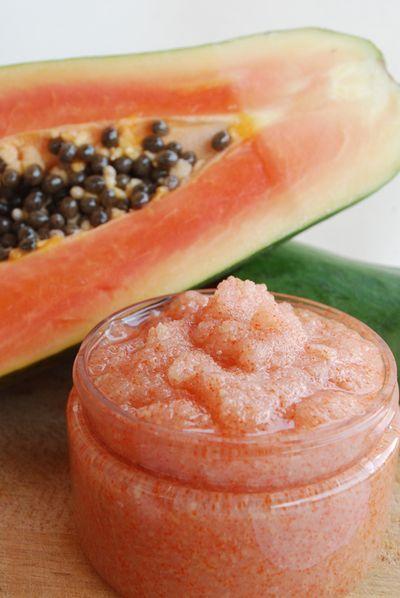 Adjust your skincare routine to reflect the seasonal changes that coming with Spring.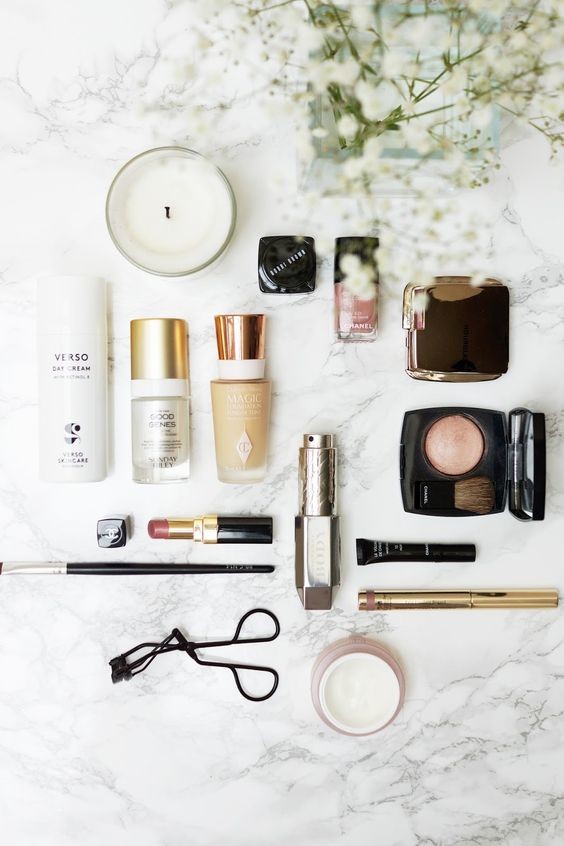 Switch to a lighter moisturizer
Higher temperatures result in oilier skin for everyone, not just those with a tendency for oiliness. It's important to use a lighter moisturizer during spring. If you prefer not to switch moisturizers, you can try mixing some rosewater into your thick, winter moisturizer.
Lighten up
For spring and summer, use a lighter foundation and lighter, brighter make-up colors. The dull, drab days of winter are behind you—freshen up!
Sunscreen. Sunscreen is important all year, but imperative in the spring and summer when more of your skin is exposed for longer periods of time. Stay vigilant by using sunscreen.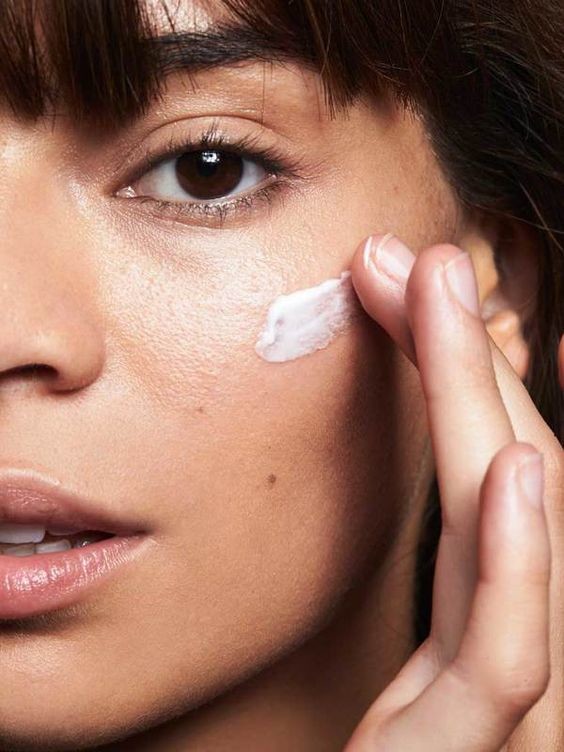 SPRING CLEAN YOUR MAKE-UP AND SKINCARE PRODUCTS
Spring cleaning frenzy should also take care in your beauty cupboard. We encourage you to:
Check expiration dates …It's a good idea to remember to do this at least twice a year—and what better time than spring? Makeup and skin care products do expire, and if you keep using them, you risk break-outs and bacterial infections. Mascara should be tossed after three months, liquid liner and concealer after six months, and lipstick, lip gloss, and foundation after one year. You should also check your moisturizer and sunscreen for an expiration date. If anything is expired, or you're in doubt, throw it out!
Wash your brushes.
Honestly when was the last time you cleaned your make up brushes?...
Makeup brushes are prime breeding grounds for bacteria, it is just filthy. If you use your brushes every day, you should be washing them every week. Of course, we're all human and this is definitely one of those chores that tends to fall by the wayside. To combat this, make a little brush-washing station by the sink to remind you to do this more often. Stock the area with clean washcloths, a pretty jar to hold brushes, and a special cleansing solution like baby shampoo.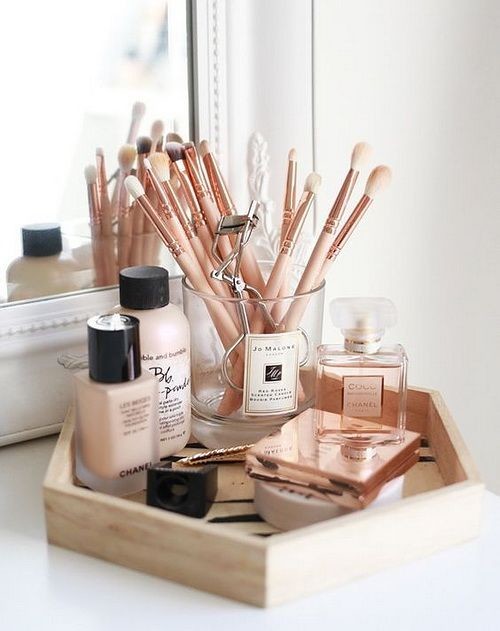 Spring skin condition
With spring and beautiful flowers comes Allergies worse strongest ally: Pollen!
Here are 2 of our favorite natural ingredients to bring you some relief in case of rashes and itchy skin, you can do at home: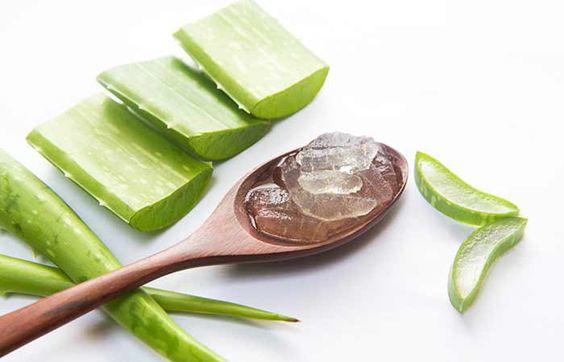 Aloe Vera
One of the most common but effective home remedies on how to get rid of itchy skin is aloe vera. This plant is very helpful in moisturizing the skin naturally due to its antibacterial, anti-inflammatory, and anti-fungal qualities. It also includes vitamin E, helping keep your skin soft, moisturized and in turn decreases itching.
Apply Aloe Vera gel (either from a plant at home or pieces you can buy from shops) over your impacted skin area. Wait for 15 minutes before rinsing it off with tepid water. Follow this routine once per day to get great results soon.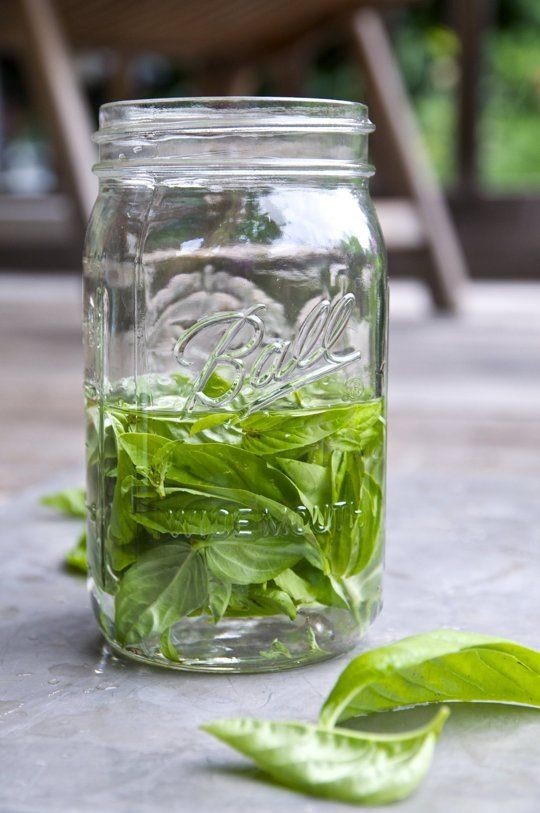 Basil
Among natural home remedies for itchy skin, basil, a useful herb easily found in grocery stores, is highly recommended. Due to its high amount of eugenol, the potent essential oil and topical anesthetic, you can use it to battle off itching.
You can add 1 tablespoon of the dried basil leaves to about 2 cups of the boiling water. Then, cover the pan for several minutes. Let the mixture cool down before applying it over your affected skin area by using a cotton ball.
As an alternative, crush several basil leaves well and rub them over your affected skin area directly. Let it dry and wash it off with tepid water. It is recommended to do this as many times as possible to get the most instant relief!
OR just go to the pharmacy and ask for a natural remedy to help ease your allergic reactions.
Pencil in a detoxifying clarifying shampoo session once a month to help get rid of any build-up and soothe your scalp. And make sure you pamper your feet after months tucked away in socks and boots.
DO YOU HAVE MORE EFFECTIVE AND NATURAL WAYS TO SOOTHE SKIN DURING SPRING AND SUMMER? SHARE WITH US!